Before becoming an adult performer, Cherie DeVille was a physical therapist. Back then, she never would have predicted that she would enter the porn industry. Not because she disliked it — it just wasn't on her radar.
"My parents raised me in a traditional environment with traditional expectations," she reflects. "So I thought, 'You grow up, you work hard, you get good grades, you go to college and then you do a traditional job.'"
She was certainly on that path, but her nine-to-five job soon led her to feel bored and restless. DeVille felt like she needed to do something more to express herself but she had no idea how.
"Then, one day, I was watching the reality show, 'The Girls Next Door,' about three women that lived in the Playboy Mansion," she relates. "It captured my attention, but not because of sex and scandal. It was that the girls earned a living in a way foreign to me."
She was fascinated by their capacity to make money off their looks and felt there was a whole other world out there for her to explore, so she signed up for Model Mayhem and began modeling for some spare cash. Eventually, her current agents at OC Modeling stumbled on her work and asked her to come out to Los Angeles.
"When I first started shooting porn, it was really a side hustle, an extra way to earn money," she remembers. "But the more I shot, the more I fell in love with the job, the industry and my colleagues. I decided to take a risk and pivot from physical therapy to porn.
One of the first lessons she learned was that being an adult star is not a regular job when it comes to the inflow and outflow of money. So she met with an accountant and figured out the best way to save and invest her money, while also managing her books and paying taxes.
"When you're an employee, people pay taxes for you and you make a livable wage for 40 years," she says. "Many porn stars only perform for a few years, and you need to make that money work for you for a lifetime. I am blessed to have a long career, and every day, I count my blessings.
"Porn has allowed me to be myself more than any other job would have allowed me," DeVille continues. "When you're working a nine-to-five job, you have to follow nine-to-five rules. Porn allows me to live a genuinely unfiltered life. I decide when I work, what I do and when I do it. As I've lived this way, my goals have evolved."
While she has always created her own content, today her self-produced work comprises a larger portion of her day-to-day efforts. She creates, directs and edits her own content, determining how to distribute it and exercising full control over her brand. Doing so has made her feel even more empowered than before.
"Today I see myself as the owner of my own small business, and I couldn't be happier," she says.
Reflecting on her studio-shot accomplishments thus far, DeVille named a few of the most significant milestones she has achieved over the past 12 years. Those include her first-ever showcase, "Cherie," for Evil Angel; being chosen by Kay Brandt to play the lead in her romance novel adaptation, "Unfolding"; having the opportunity to collaborate with Bree Mills on multiple projects including the first scene for the line Transfixed; as well as being chosen as a Brazzers contract girl, which had long been a dream of hers.
On the independent content side of the fence, she started making her own scenes her very first week in the industry, long before the advent of OnlyFans and other premium social media.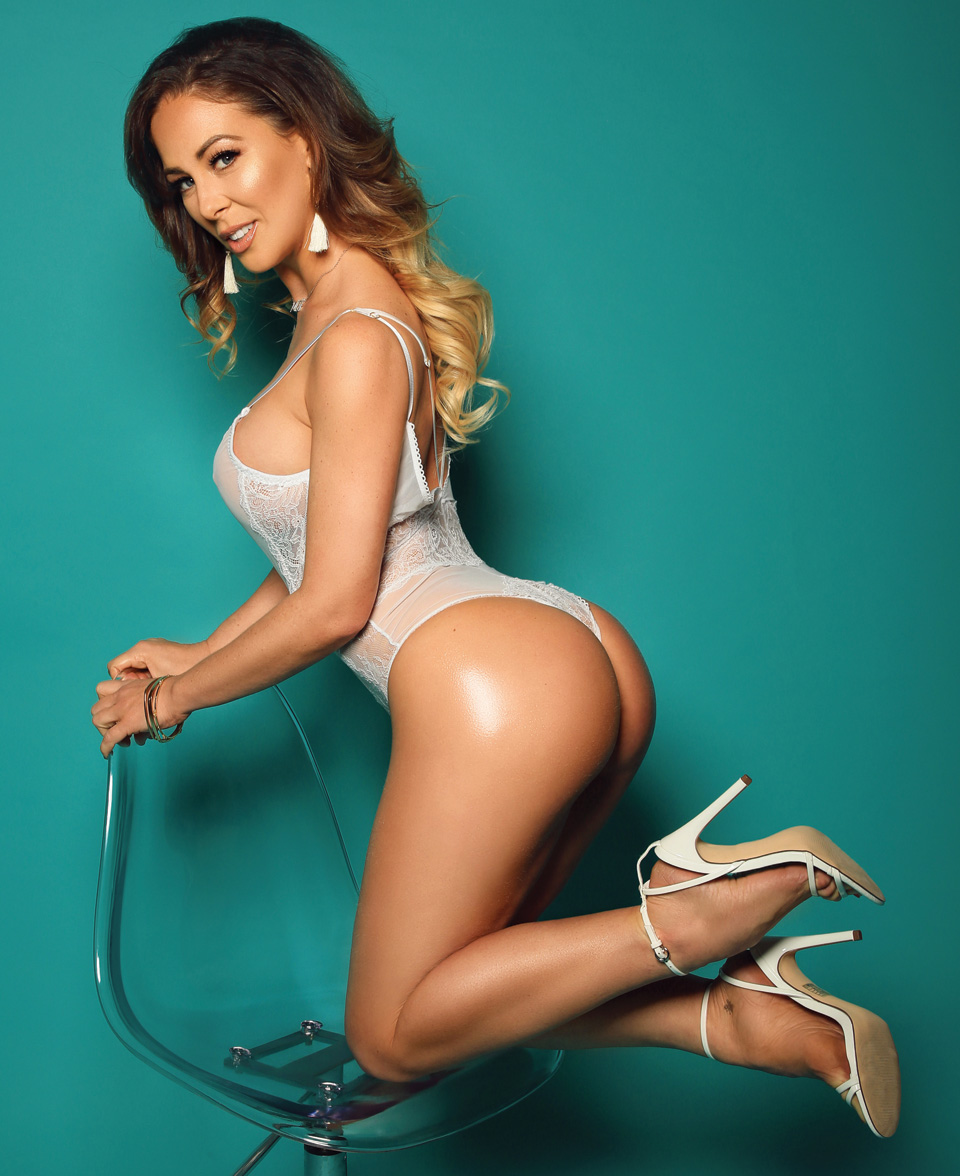 "Regarding what sells the best, it changes all the time," she explains. "Obviously, my MILF videos sell very well; it's the genre I was placed in when I entered the adult space, and it's the genre the studios I have worked for all these years have spent their advertising dollars promoting me in.
"As a businesswoman, I capitalize on those studios' generous investments in me," DeVille adds. "But content based on the cultural landscape also performs well. When I earned money off Snapchat, fake real-life content performed very well. Meanwhile, in the OnlyFans era, the more intimate, the more popular. As culture changes, I predict different content will come in and out of popularity."
For DeVille, using social media is 100% about promoting her content. If she did not work in the adult industry, she said, would not use social media at all. In fact, she has no personal presence online; she prefers to keep her private life private.
"All my social media pages are tied to my professional persona of Cherie DeVille," she shares. "With that said, I know social media is essential to my business. It's how I market myself. I post nearly every day on Instagram, Twitter and — hopefully, if my ban is reversed — TikTok."
Her posting frequency depends on the algorithm of the social media platform. What works on Instagram does not work on Twitter, she notes, so her posting schedule and strategy varies. The one unifying factor across platforms is that her content remains very brand-specific.
"'Cherie DeVille' is an older woman, so I do a lot of kitschy MILF and stepmom content," she underscores. "Social media is all about deploying your brand in coordination with the algorithm."
With such a busy schedule of shooting pro and amateur scenes, DeVille finds it challenging to turn the workaholic part of her off in order to find balance with real life. To that end, she tries to carve out time for her friends, traveling, working out or even just doing nothing.
"Sometimes you need to just relax," she says. "After all, why do pornography or work as a physical therapist or any other normal job if you don't get to also have a life? I work hard, so I can have a beautiful life. I live that life to the fullest, but as someone who loves my work, it can also be hard to step away!"
She also makes time for health and wellness, taking care of herself by following routines that include working out four days a week, spending plenty of time outdoors and meeting with a therapist who helps her thrive mentally and emotionally.
"Spending time in the wilderness brings me serenity," she explains. "Also, I love to go out dancing! Moving is so important to happiness. You just have to move sometimes."
DeVille finds having a support network of industry friends to be valuable as well, and counts herself lucky to be close with Dani Daniels and Alexis Fawx.
"They're so important to me because they're amazing people," she shares. "I trust them. I can talk to them. I can share with them. They are just all-around fantastic humans, and I am so lucky to have them in my life. On top of that, they're also inspiring businesswomen who are always open to bouncing ideas off each other, whether it's collaborating or giving advice during a challenging time. I've had a blessed life, and I'm grateful for every day I get to work in this fantastic, freeing industry."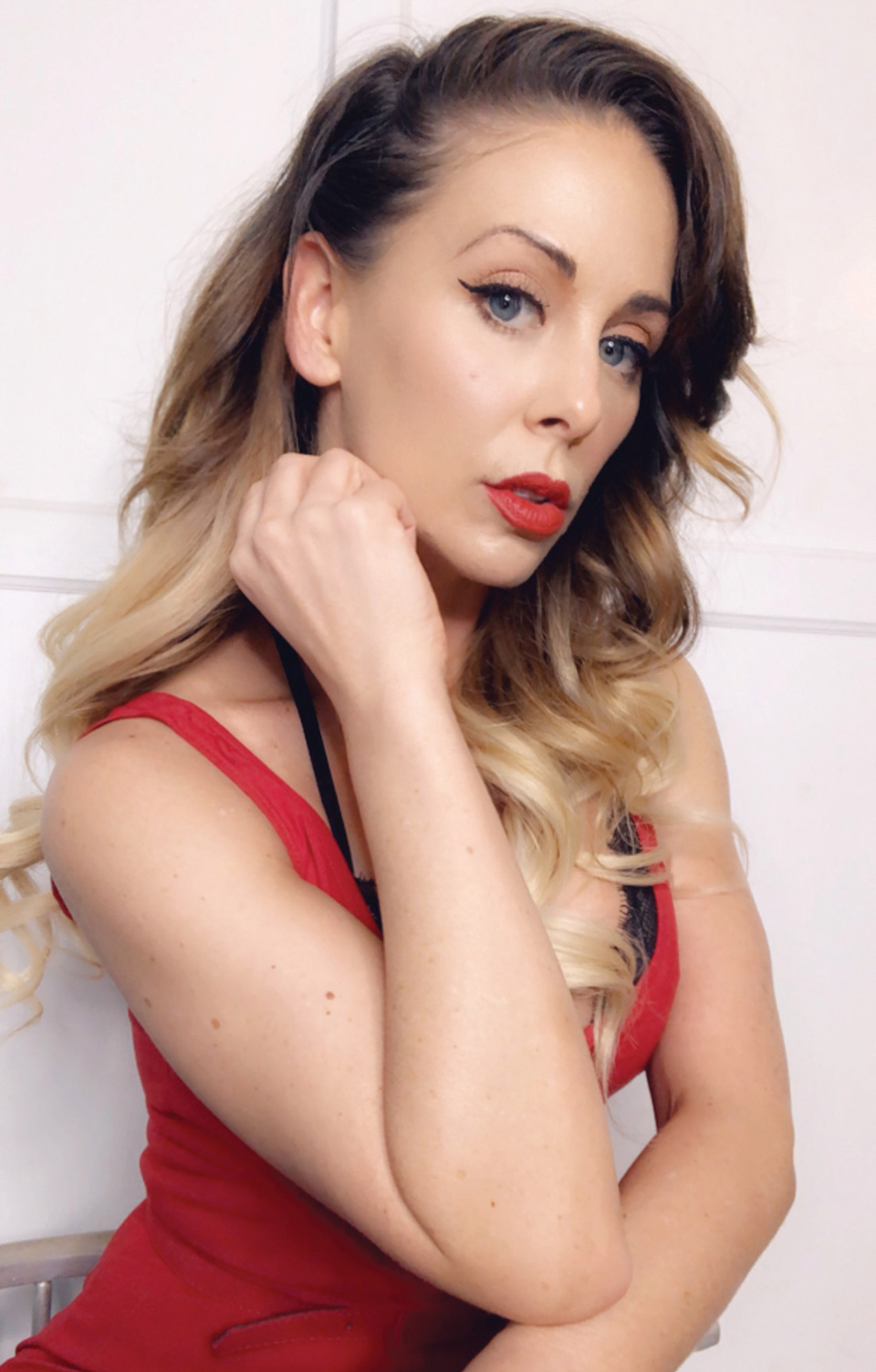 Rather than take such success for granted, she parlays her good fortune and notoriety into advocacy work, especially writing for The Daily Beast. When editor Marlow Sterne, now at Rolling Stone, asked her to write for him, it was a new endeavor for DeVille, one that she took to with gusto.
"I had never written professionally before, but I saw so few journalists telling the truth about this business," she says. "I wanted to tell the truth about what was happening, and Marlow believed I could write about the issue myself. It was scary, but once I took the plunge, I was so grateful for the opportunity.
"With Marlow's incredible help, I've been able to educate the public about what evangelical Christians are doing to our legal, ethical profession," she continues. "It's been an honor and a privilege to have a space to discuss these issues. I've been blessed to continue writing for the Beast under my new editor, Madeline Roth. I look forward to continuing to fight back against the war on porn."
Based on the emails and DMs she receives, readers express shock upon learning the true intentions of the groups fighting against porn. People have heard about groups such as the National Center on Sexual Exploitation trying to ban porn, she pointed out, but are frequently unaware of their true intentions.
"They've heard of #TraffickingHub, but they don't know about its founders, Exodus Cry, and how they want to ban porn and gay marriage," she says. "I am so grateful to have a forum to educate the public. The more people know about the true forces behind the war on porn, the better it is for our industry."
Thanks to her prolific output, advocacy work and hard-won reputation as a positive role model — not to mention a superb year of top-tier performances — DeVille was crowned Performer of the Year at the 2023 XBIZ Awards, giving a tearful speech and receiving a standing ovation.
"It was one of the proudest, most humbling moments of my life, to be crowned the XBIZ Performer of the Year," she reminisces. "I love this industry and my colleagues so much, and to have this honor blew me away. I am so blessed and humbled to receive this incredible award, and I am so grateful to everyone in the industry. I would not be here without them."
Looking to the future, DeVille just wants to continue doing what she has been doing. She has never felt happier, she says, and her profession is the most fun job she has ever had.
"I feel like things are going so beautifully for me right now," she says. "My site is going well. My content is going well. My performance career is going well. And on top of that, I get to advocate for this beautiful industry. My main goal is to cling to all these blessings for as long as I can!"
DeVille envisions herself continuing to work in the adult space as far into the future as she can manage. Whether that means controlling an avatar of herself in the metaverse or some other high-tech scenario, DeVille is excited for how the adult space will change and how porn will evolve.
"I imagine the future will be vastly different than it is now," she shares. "And I really, really look forward to being a part of it, to continue to shoot, to continue to make my own content, to continue to advocate for sex workers. And yeah, I'm thrilled to be in this job. I'm delighted to have these opportunities. And I really, really, really hope that I am still around doing this in five or ten years because I absolutely freaking love it."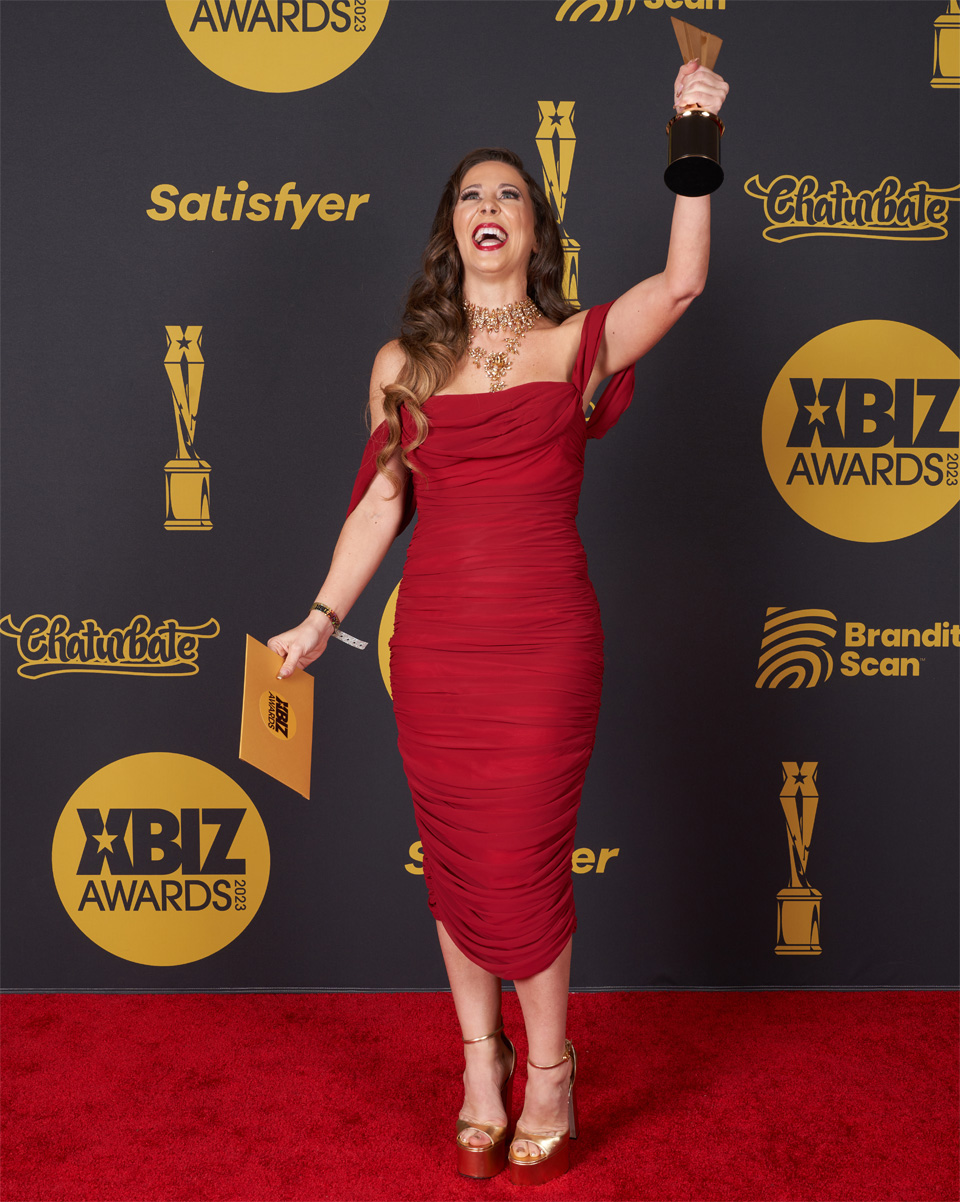 https://www.xbiz.com/news/272100/cherie-deville-discusses-view-from-the-top-performer-of-the-year-win

XBIZ.com – Movies & Stars
2023-03-07 23:30:00