Director: Bree Mills
Cast: Michael Del Ray, Johnny Ford, Dante Colle, Michael Boston, Jim Fit, Chris Damned, Dakota Payne, Brandon Anderson, Trevor Harris, Cameron Dalile, Lance Hart (non-sex role), Johnny Hunter (non-sex role)
Length: 2 hours and 49 minutes 
Extras: There are slideshows and four trailers.
Condoms: None
Audio/Video Quality: The video quality and audio quality are very good. I enjoyed the solid interior of the home with it's fanciness. The backyard with the pool looked charming especially during the evening.   
Overview: The Last Course is a film by director Bree Mills and the studio Disruptive Films. It's about a group of men being invited to a mysterious gathering at a mansion. Everyone in attendance has something in common. This film is a blockbuster with it's all star cast that includes mega stars Michael Del Ray, Dante Colle, Dakota Payne, and Lance Hart.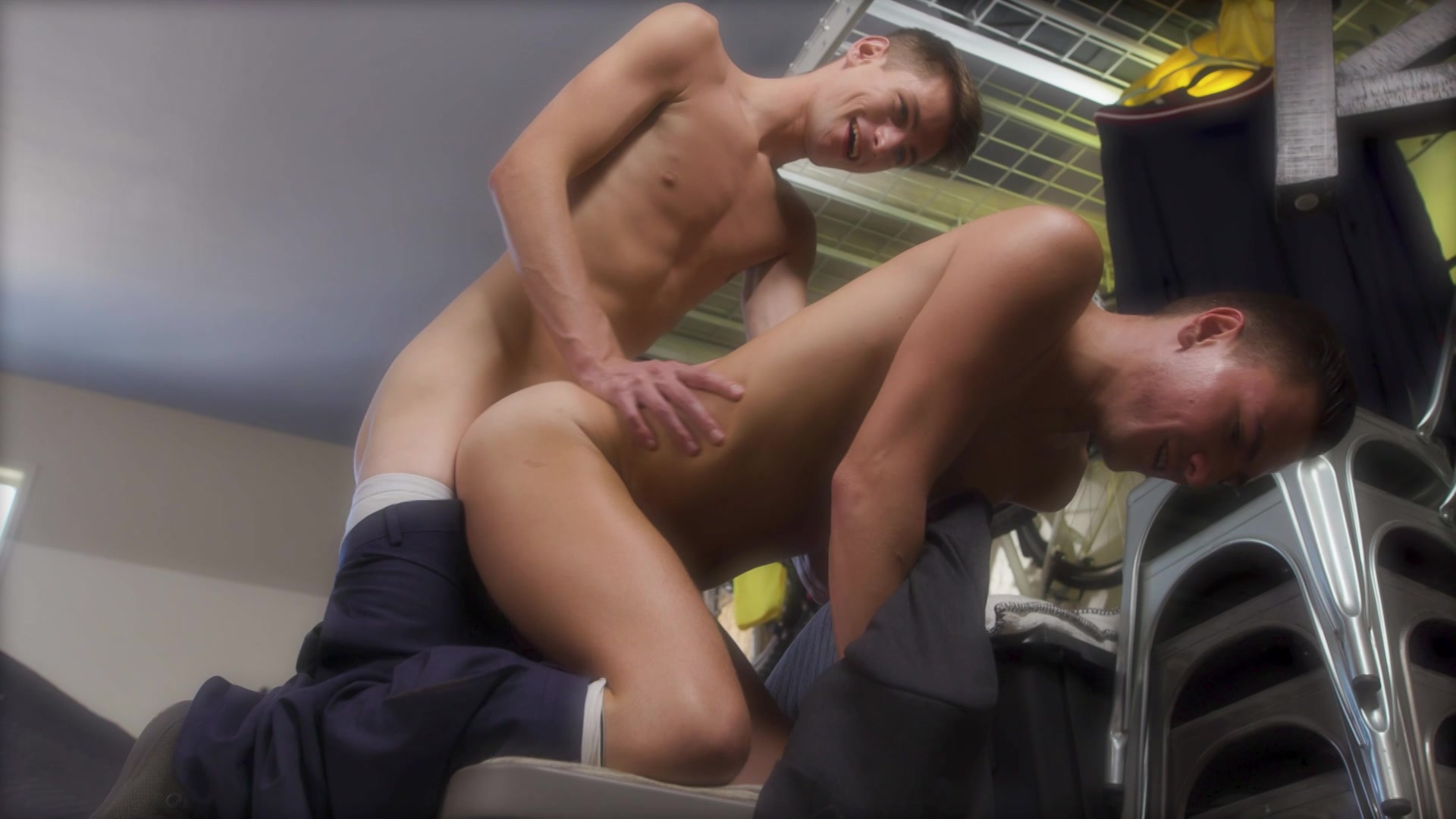 Scene One: In a flashback scene, Cameron Dalile (Young James) and Trevor Harris (Young Brad) hook up in a garage afterschool. Cameron lowers the garage door, the pair start kissing softly and slowly. The scene is sweet as they continue this tender pace from unbuttoning their shirts to sucking their cocks. Their performance gets more satisfied as soon as Trevor fucks him from behind. The pace also picks up which is very fulfilling too. I like how Trevor is quite attentive in how Cameron reacts to his screwing work. Their very good chemistry returns when Trevor mishes the guy on a mattress on the garage floor. The good sex makes Cameron jack himself off. Afterwards, Trevor unloads his cum for a creampie.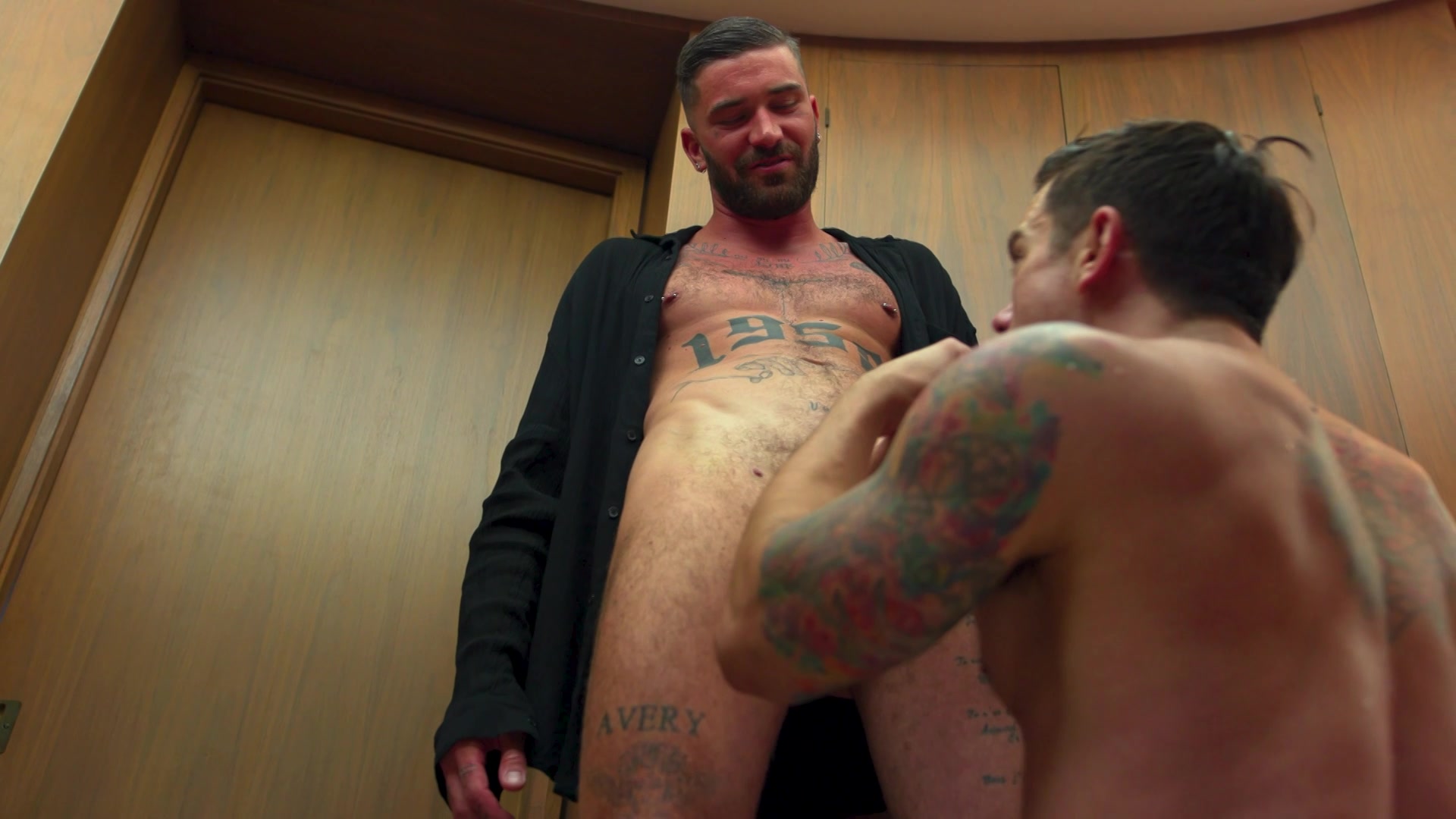 Scene Two: After Dakota Payne jumps into the pool, he and Chris Damned start talking. It leads to the pair hooking up in the mansion. A heated cock suck by Dakota occurs as he ravishes the man's body. Some intermittent passionate kissing leads to some humping activity, but it's the excessive oral work by Dakota that leads their performance during the first half of their scene. Afterwards, Chris applies his own version of a bj experience to the guy along with some ass eating. It does not last too long until we see Dakota giving head again. It leads to him receiving the man's cum on his mouth.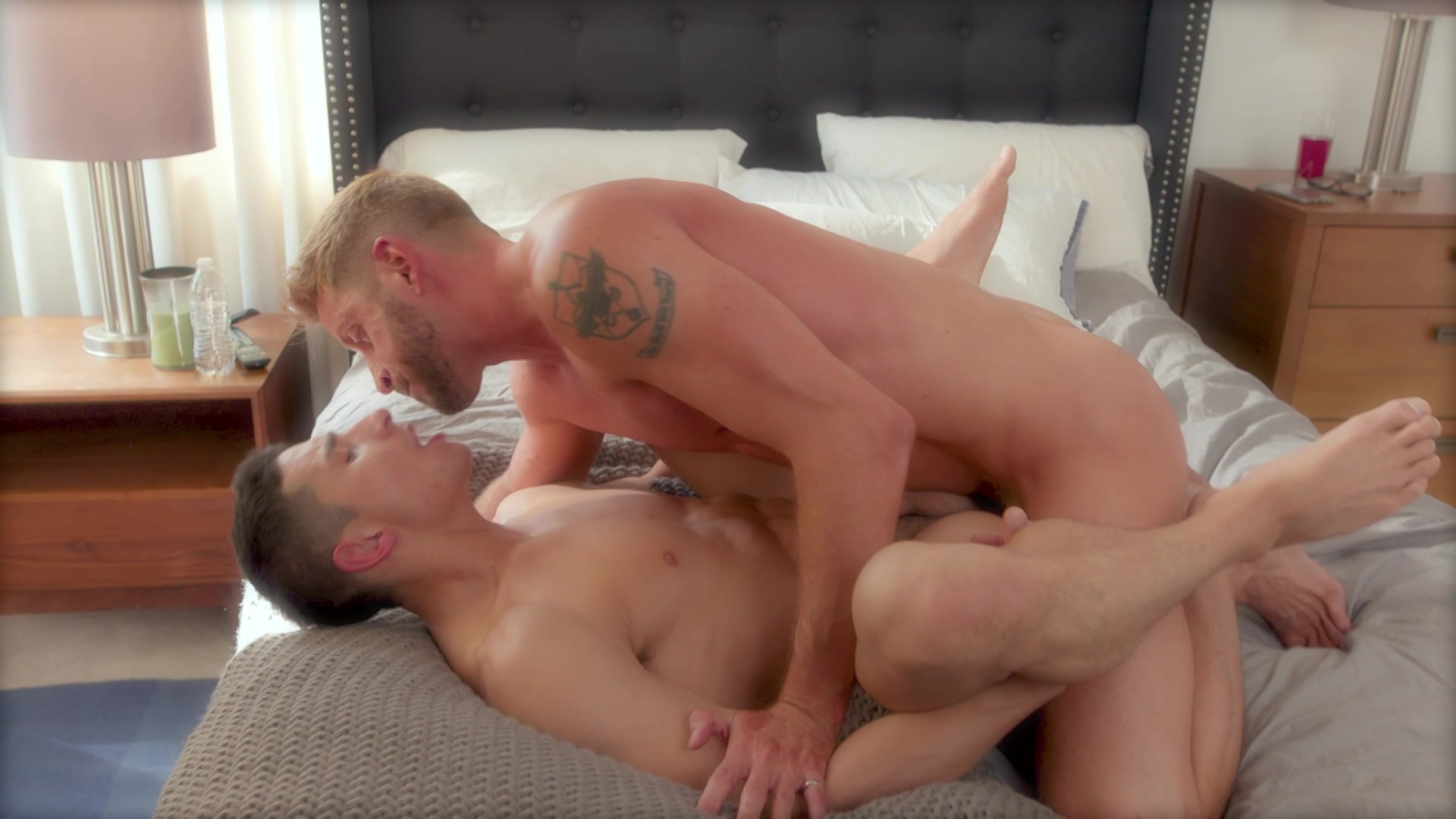 Scene Three: In a flashback, Johnny Ford and Michael Boston are having sex in bed. After their quickie, Johnny calls Jim Fit for a sexual tryst. Soon, we see the pair together and let the passion begin. Good bj work from Jim and then, Johnny occurs. I really enjoyed seeing the ass work by Johnny though. Next, he fucks Jim with a very determined screw on the bed. I like his technique and his deep fucking work. His big long body looks quite yummy above Jim. His facial expressions during the mouth fucking action are quite expressive. More screwing by Johnny occurs next which leads to him cumming all over Jim's body. It is exciting to see Johnny lick off all that jizz off the man.
Scene Four: Johnny Ford notices handsome Dante Colle floating in the pool. Moments later, he asks the man to flex for him as he checks out Dante's body. Very good oral play by Johnny follows with awesome face shoving in his genitals. Cock riding by him on the lawn follows. The sex is good and it becomes an obsession for Johnny.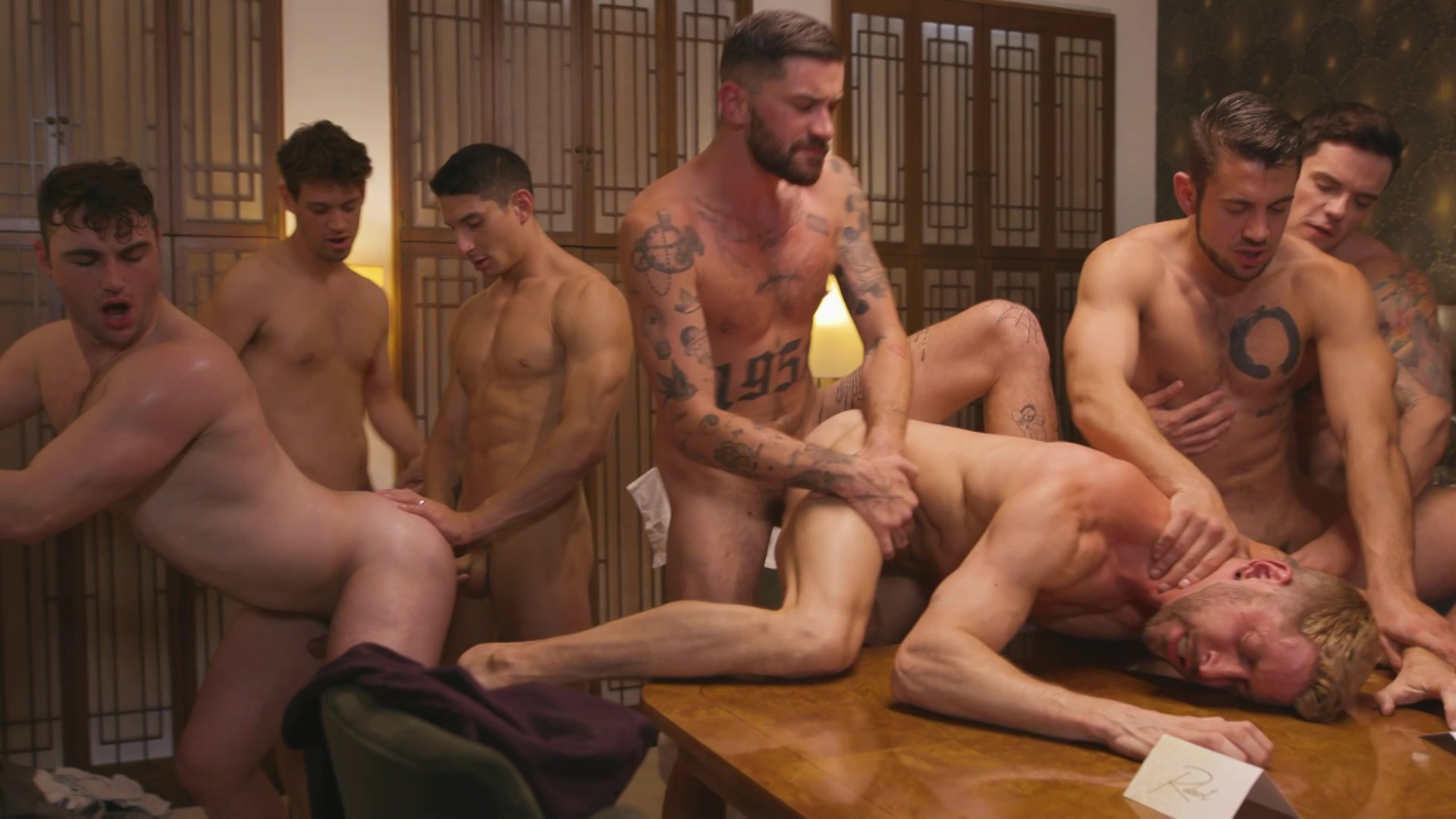 Scene Five: An orgy occurs among Chris Damned, Dakota Payne, Dante Colle, Jim Fit, Johnny Ford, Michael Boston, and Michael Del Ray in the dining room. A lot of cocksucking occurs and it appropriately starts off between Michael Del Ray and Johnny Ford. The activity does a nice job in keeping Johnny Ford the center of attention for the most part even though some other pairings do receive some attention too. Based on the storyline, it is also appropriate that Dante is the one who provided the hardest fuck on their host. Even though there is plenty of screwing to go around the men, Johnny remains the one who we center on. 
Final Thoughts: This film is one of the best films of the year. There is a thriller and intrigue aspect to it as we try to figure out why everyone has been invited to that place. The great acting and mesmerizing storyline keep you on your feet. Michael Del Ray is a great leading man. Dante Colle is awesome as a brooding, tortured individual who has been wronged by someone. Dakota Payne is perfect as the flashy one who brings his own comic tendencies to the event. As for the storyline, there are more questions than answers. That's why The Last Course reminds me of an Alfred Hitchcock masterpiece. It is an XCritic Pick.
https://xcritic.com/review/dante-colle-the-last-course/

Gay Porn Reviews | xCritic

Apache Warrior

2022-03-07 20:37:39″