Feature Running Time:  1 hour 44 minutes
Date of Production: 2021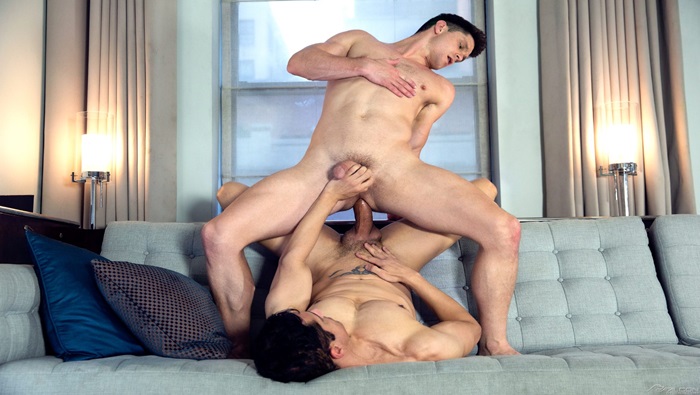 Genre: Gay; Bareback; Feature
Condoms: No
Audio/Video:  Shot in 4K Ultra HD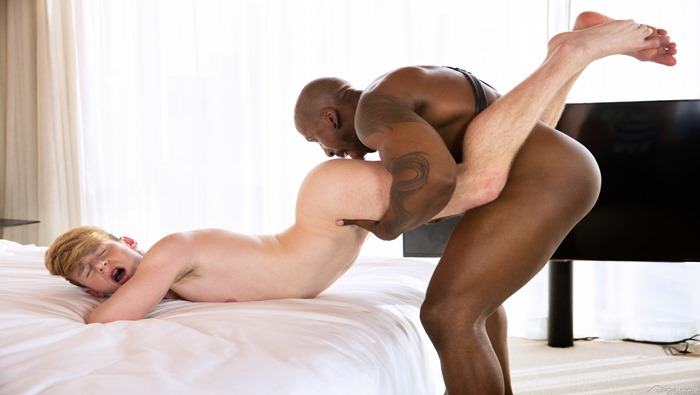 Director: Marc MacNamara
Cast: Rafael Alencar, Drew Dixon, Leo Vice, Eric Charming, Max Konnor, Devin Franco, Andre Donovan, Roman Todd
Bonus Scenes: No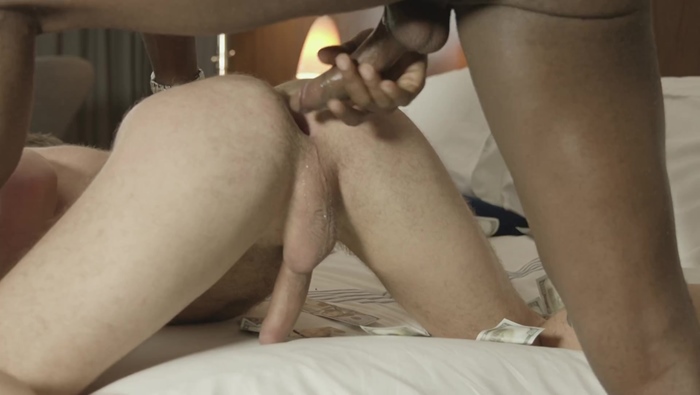 Extras: Multiple Chapters; Slideshow; Cumshot Recap; Website Information
Overview
Billed as the return of Rafael Alencar, Best Sex Ever takes us to the Big Apple where the guys order up hot escorts for the most incredible sex of their lives. Directed by Marc MacNamara, this flick is one I highly recommend. The four scenes are wild fucking fantasies of man-on-man contact. Rafael and his big dick serve up rounds of throbbing pleasure for Devin Franco. Eric Charming becomes a little pig for Max Konnor's cock, and a little porn gets Roman Todd rock hard for Leo Vice's man ass. Sparks fly when Andre Donovan and Drew Dixon release all the sexual tension built up between them from an encounter on the street.
Scene 1: Andre Donovan and Drew Dixon
Andre gets the call he has been waiting for. He got the job in the Big Apple and starts next week. Andre can't wait to tell everyone. He calls Devin, Eric, and Roman to share the good news. To celebrate, Andre, Devin, and Eric book a flight to New York where Roman lives. Once there, Roman convinces them to hire a bunch of escorts to have the best sex ever to celebrate. Andre tries to back out of it, but when Roman sends him the pic of Drew, he's back in. Andre and Drew literally crash into each other on the street, making for an awkward trip back to Andre's place.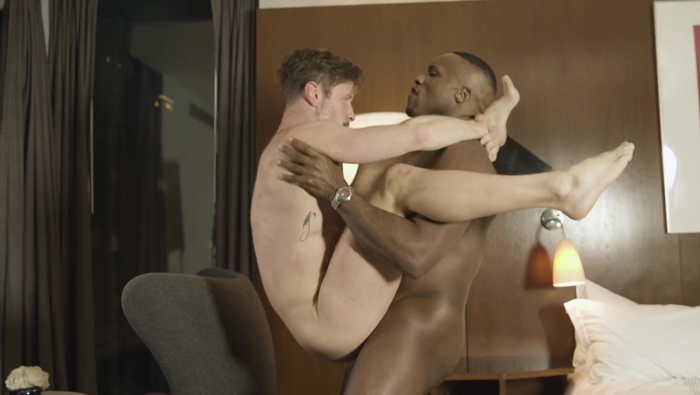 Once there, the pair forget about their weird encounter and can't keep their hands off each other. Drew gobbles Andre's cock while holding him upside down in a wheelbarrow position. Drew gets in doggy position on the couch, inviting Andre to eat his hole. Andre gives Drew's man ass a good tongue lashing then fucks him in an intense standing cowboy that has them both grunting in pleasure. Drew does ass-to-mouth cock sucking then bounces on Andre's dick cowboy style. They suck each other's cock in 69 position then Andre opens Drew's hole doggy style. A round of mish makes Drew cum on himself. Andre pumps Drew's hole then blasts his spunk all over it.
Scene 2: Devin Franco and Rafael Alencar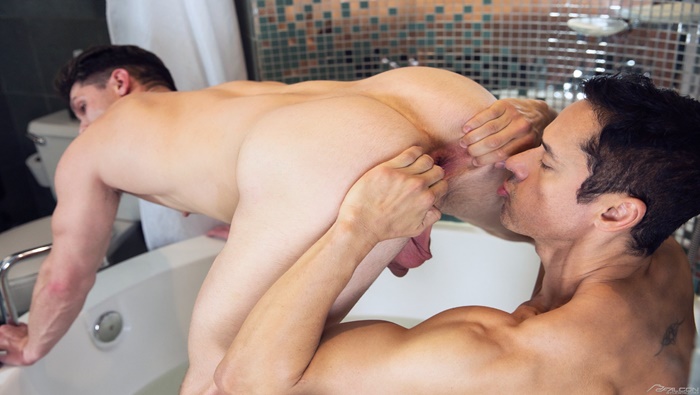 Rafael is back! Devin couldn't be happier in this scene I'm dubbing the hottest of the flick. Roman books the famous cocksman for Devin and he can't believe it. Rafael gets dressed with his big cock hard and ready before Devin gets there. Once there, Rafael invites Devin to hop in the tub. Rafael joins him already hard and begins the best sex ever. Devin's mouth is greedy for Rafael's cock. He sucks him over the tub in an all-you-can-eat meat buffet. Rafael turns Devin's ass into a buffet, too, tongue fucking it. He stretches it open with his monster meat in standing doggy in the tub of water.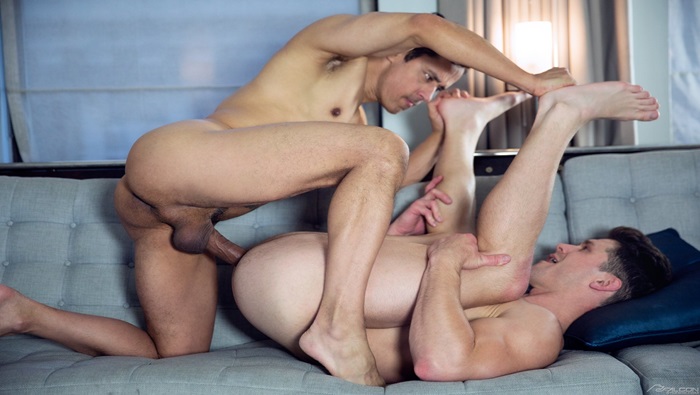 The chemistry between these two boils over when Rafael leads him to the couch for more cock sucking. These two get into a round of fucking gymnastics, as Devin straddles Rafael's dick on the couch. Rafael drives his dick balls deep into Devin's poop chute. "Fuck me deep," Devin moans. Rafael's squat thrusting strokes are a turn-on to watch. All this good sex makes Devin cum. He shoots his load on his chest while Rafael's cock is in his ass. Rafael pulls out and shoots his cum on Devin's dick and then in his mouth.
Scene 3: Eric Charming and Max Konnor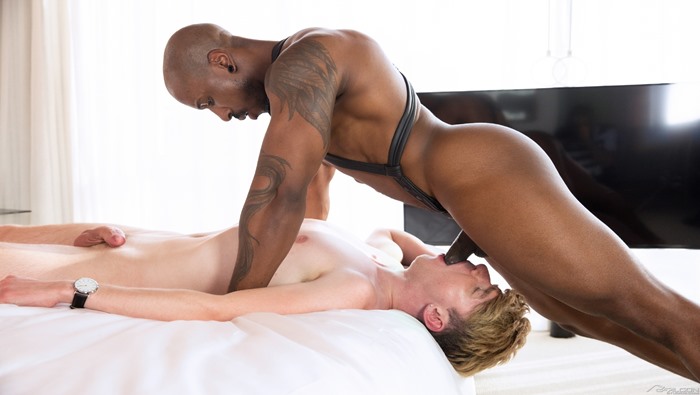 Max sends Eric a text calling him a pig and telling him he'll be his fantasy tonight. "Tell me your wildest fantasy," Max texts him. Eric's wildest fantasies are tame compared to what Max has planned for him. Eric shows up at Max's place and is immediately dominated by Max who slaps his dick in his hands. He orders Eric out of his clothes and then he fucks his face in 69 position. "Yes, sir," Eric mumbles while Max skull fucks him as his balls bang against Eric's face. Max rims the little pig's ass, spanking his cheeks while feeding on his hole. Eric is having sex wilder than he ever could have imagined.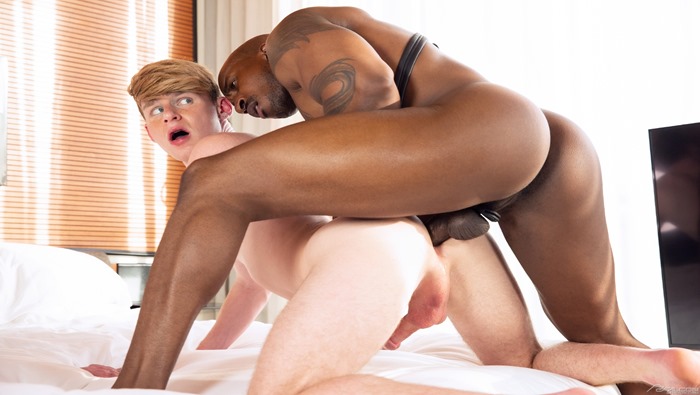 Max penetrates Eric's tight manhole doggy style, drilling his tight ass. "Fuck my hole," Eric moans while getting pumped from behind. Max transitions to downward doggy for more drilling then pins Eric in a man-on-man piledriver that stretches Eric's hole all the way open. Eric goes for a cowboy ride on Max's cock then blows his load in a deep drilling round of mish. Max finishes the little pig off with a blast of cum down Eric's throat.
Scene 4: Leo Vice and Roman Todd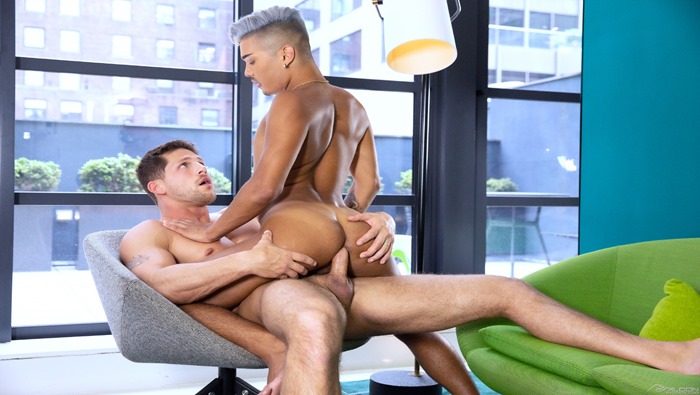 Roman hired escorts for all his friends and it was a big success. He gave them all the best sex ever. Now, it's his turn. He's seen it all living in New York. He searches for somebody special online, somebody who can satisfy him. Roman finds him. Leo. Roman takes a shower, squeezing his cock and getting excited about his meeting with Leo. When the two meet at Roman's place, the fireworks fly. Leo wastes no time showing Roman all the tricks up his sleeve. He grinds on Leo, spans his ass, and dresses in drag. None of it gets Roman's dick hard. Leo turns to porn to get Roman hard. It works, and it's time for Roman to have the best sex ever.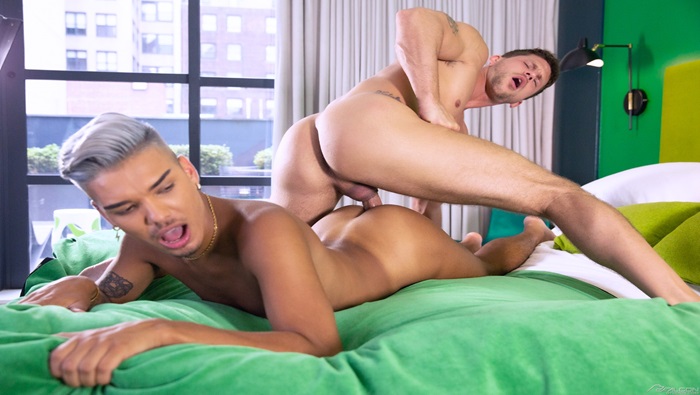 He rims Leo's ass in 69 position spreading his cheeks open. Leo turns around and eats Roman's throbbing meat, deep-throating his cock. He rides Roman's pole cowboy style, slamming his hole up and down it. The pair get into a sizzling 69 cock sucking routine that has them gagging on each other's dicks. Roman drills Leo's man ass in downward doggy before spoon fucking it, and then Leo cums all over himself when Roman pounds him in mish. Roman pulls out and pops all over Leo's face.
Final Thoughts: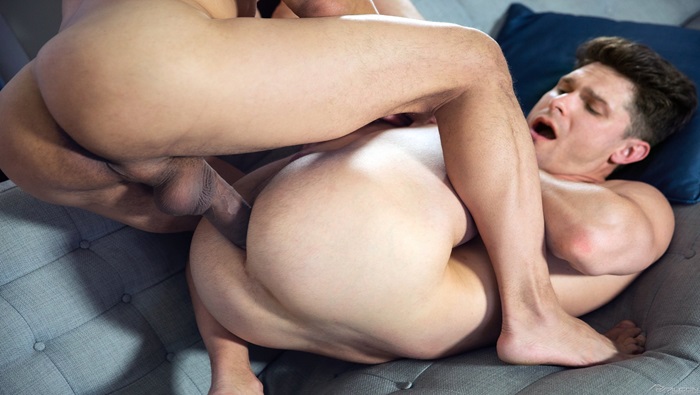 I highly recommend Best Sex Ever, a bareback flick that features the fucking fantasies of eight hot men. Headlined by the fan fave Rafael Alencar, this flick is packed with sexual heat. Rafael's big dick takes center stage in Devin Franco's ass for one of the hottest man fucks of the flick. Watching Eric Charming's manhole submit to Max Konnor's dominant dick is a close second. Marc MacNamara directs this tale of fulfilling sexual fantasies in the Big Apple.