WEST HOLLYWOOD, Calif. — Handsome hunks and seductive starlets pressed the flesh earlier this week at the Sean Cody X Men.com Summer Social held at the rooftop E.P. & L.P. hotspot in the heart of West Hollywood.
The elbow-bumping crowd enjoyed red carpet photo ops and an open bar as well as a cotton candy machine, trays of top-notch bar food, a 360-degree boomerang video booth and a DJ spinning a sizzling playlist of remixed classics and current hits.
As the evening progressed, a video screen projected SFW clips to cheers from the performers in the crowd as they lauded each other's work.
The night's goal was twofold, a rep explained to XBIZ. Men.com and Sean Cody simply wanted to create an opportunity for talent from both studios to socialize in a party atmosphere, renew friendships with industry colleagues and mix-and-mingle with fellow creators to set the stage for potential collabs.
The event also served to commemorate the kickoff of Pride Month.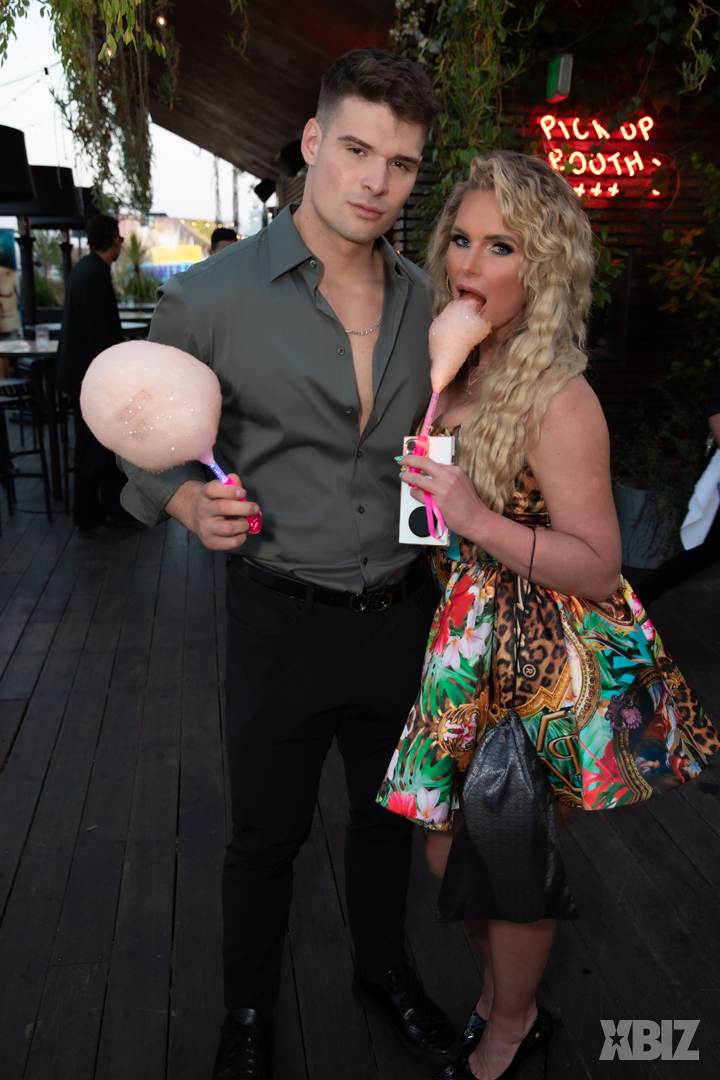 Malik Delgaty, Phoenix Marie (Rick Garcia/XBIZ)
Brazzers luminary Phoenix Marie acted as Mistress of Ceremonies.
"We are here to get closer and dirtier, make out and make some footage to post online," she announced to cheers. "We appreciate you coming out tonight and making this event incredible. And if any of you guys want to try bi, I'm definitely down!"
Elsewhere, agent Mark Spiegler was seen working the room with Abella Danger, Emma Magnolia, Queenie Sateen and Cherie DeVille; also spotted were Liam Riley, Trevor Harris, Kane Fox, William Seed, Drew Valentino, Jayden Marcos, Caleb Manning, Dom King, Austin Wolff, Malik Delgaty and many others.
"I'm having a great time. I see all the guys that I've worked with before and it's really cool to see them in this environment," enthused Sean Cody's Axel Rockham. "I brought a friend with me who does OnlyFans, and I think I may actually have convinced him to do some work with Sean Cody. This is great because it helps market us, too. I'm meeting people I hope to work with."
"I hope they do more of these, because I'd love to come back," he added.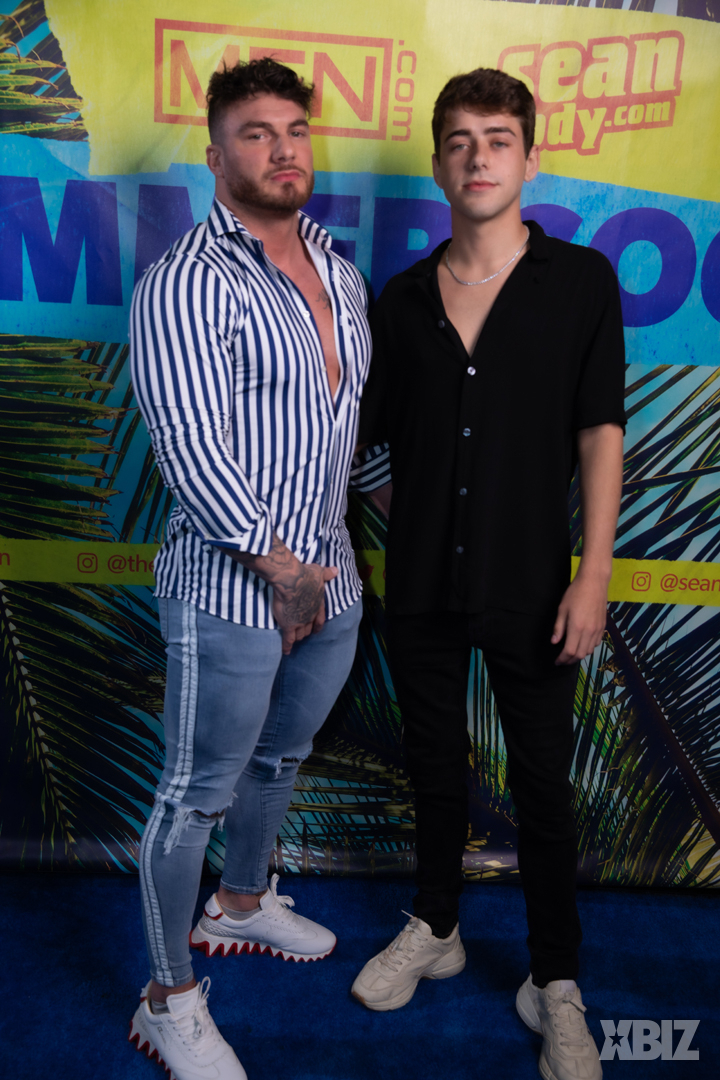 William Seed (L), Joey Mills (Rick Garcia/XBIZ)
Colton Reese, new to the Men.com roster, praised the congenial atmosphere and mild summer weather, as well as "all these wonderful, beautiful models," while fellow Men.com performer Joey Mills expressed excitement at the chance to rub elbows with so many friends and former scene partners.
"It's a blast!" he said.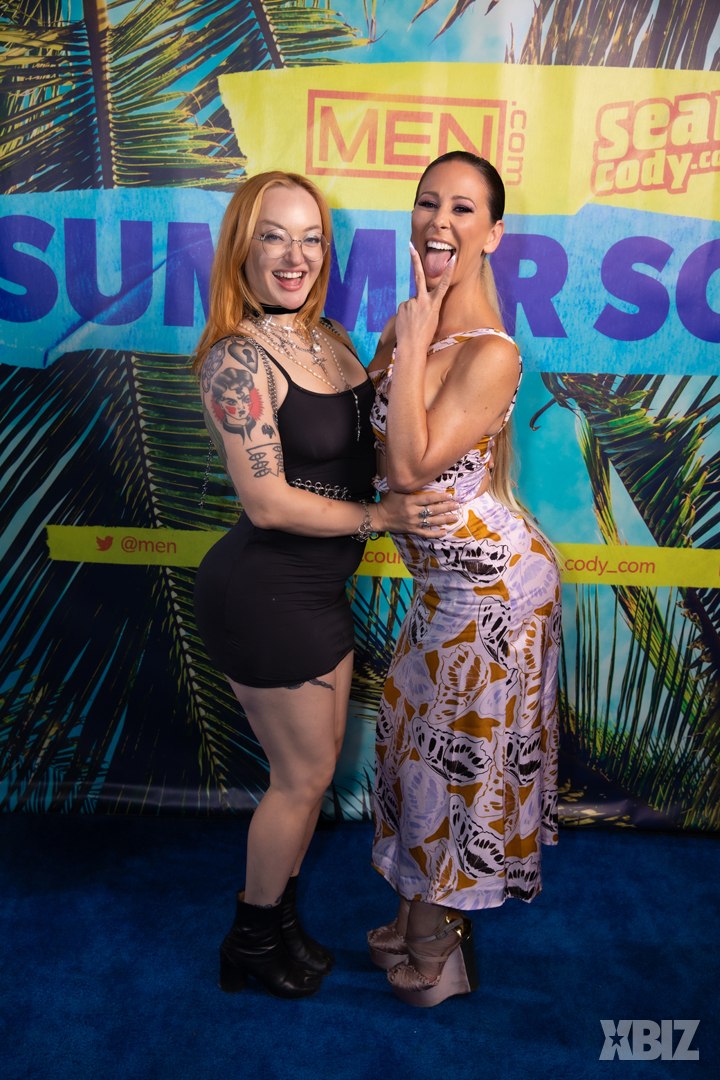 Emma Magnolia (L), Cherie DeVille (Rick Garcia/XBIZ)
Sean Cody's Brysen has been working for the studio for seven years. "Most of these guys I haven't seen since I shot with them, some of them five or six years ago. It's like a reunion! I also get to see all my producers; they are my friends after seven years. We should do this more often!"
Click here for a full photo gallery of the Men.com x Sean Cody Summer Social.
Images: Rick Garcia/XBIZ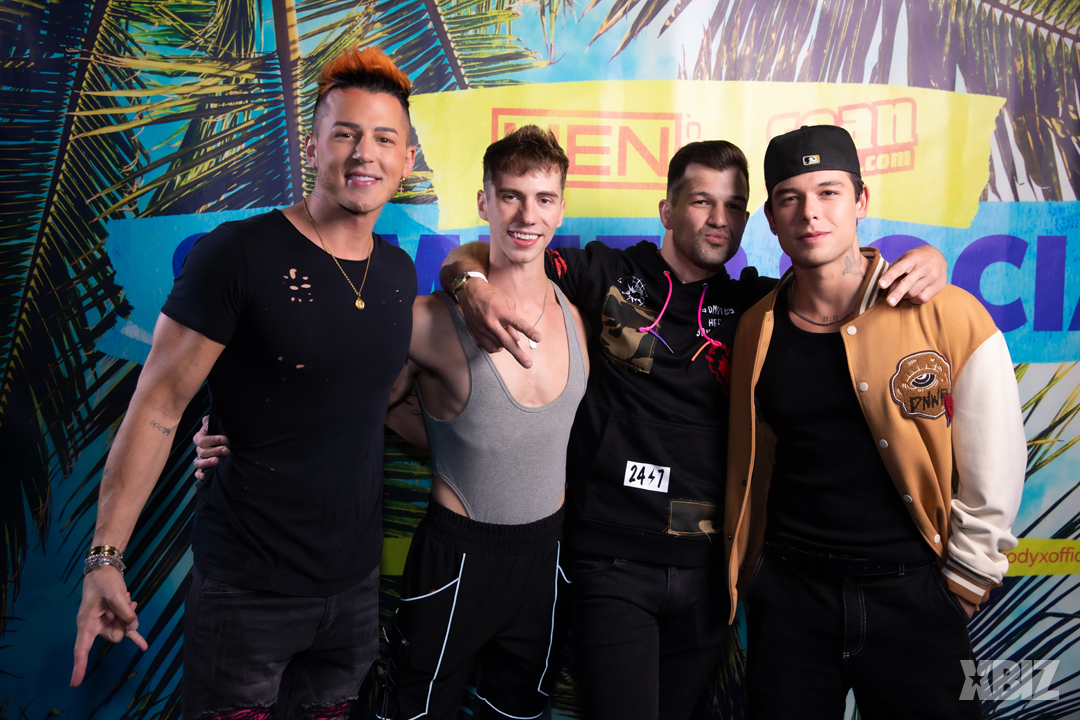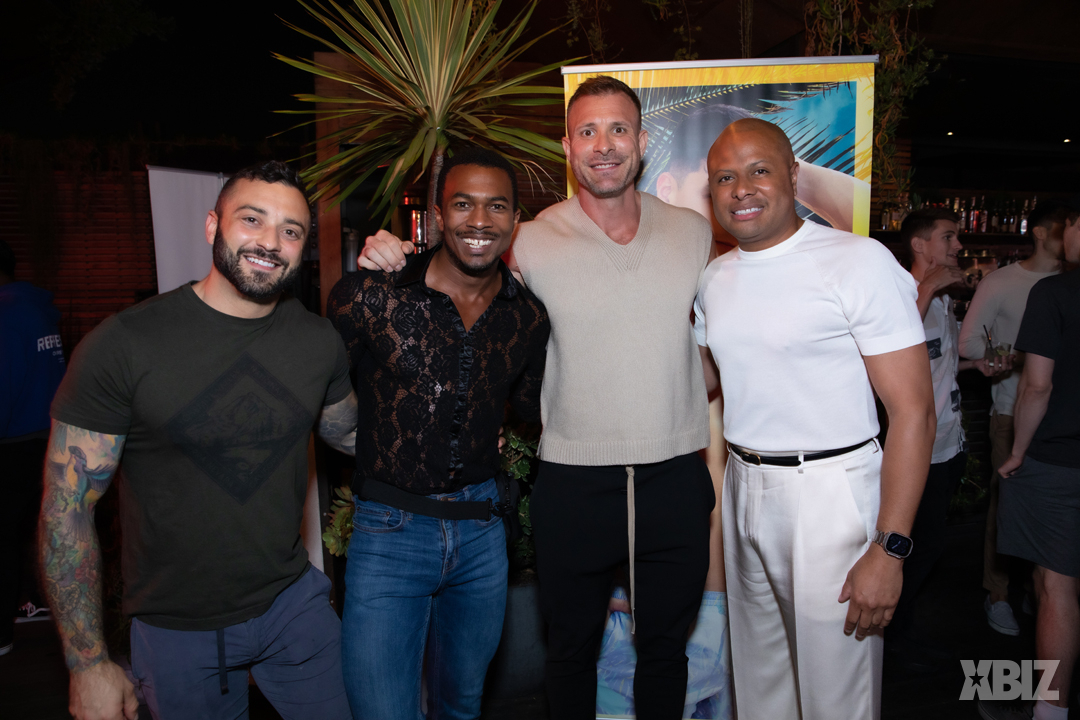 https://www.xbiz.com/news/274268/sean-cody-men-com-summer-social-lights-up-west-hollywood

XBIZ.com – Gay
2023-06-09 19:22:36